The designs for TAG Equipment Wheel Hoe came from 20+ years working on equipment, seeing and experiencing the ergonomic changes in equipment for operator comfort.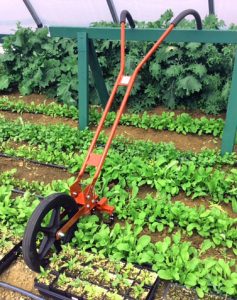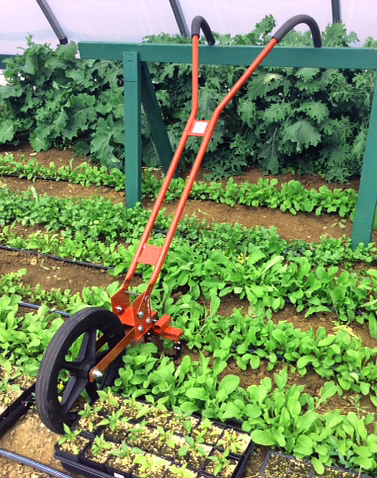 Our handles make the difference.
The open circumference allows the operator to hold the handle where it is comfortable for them also by raising or lowering the handles in the main frame adjustment you can get more power behind it or hold it loosely
Our handles are longer this lowers the handles so the applied energy is a forward motion, which gives more leverage with less effort.
There are 3 pinned height settings in the main frame, during research we found the average height for adults is between 5ft 4in and 5ft 9in so we placed the settings to fit, when testing, people from 5ft 1in to 6ft 2in found the tool comfortable to use.
The wheel hoe has had many transformations and it is still here today  it is a time tested tool the people powered versatile sustainable tool .